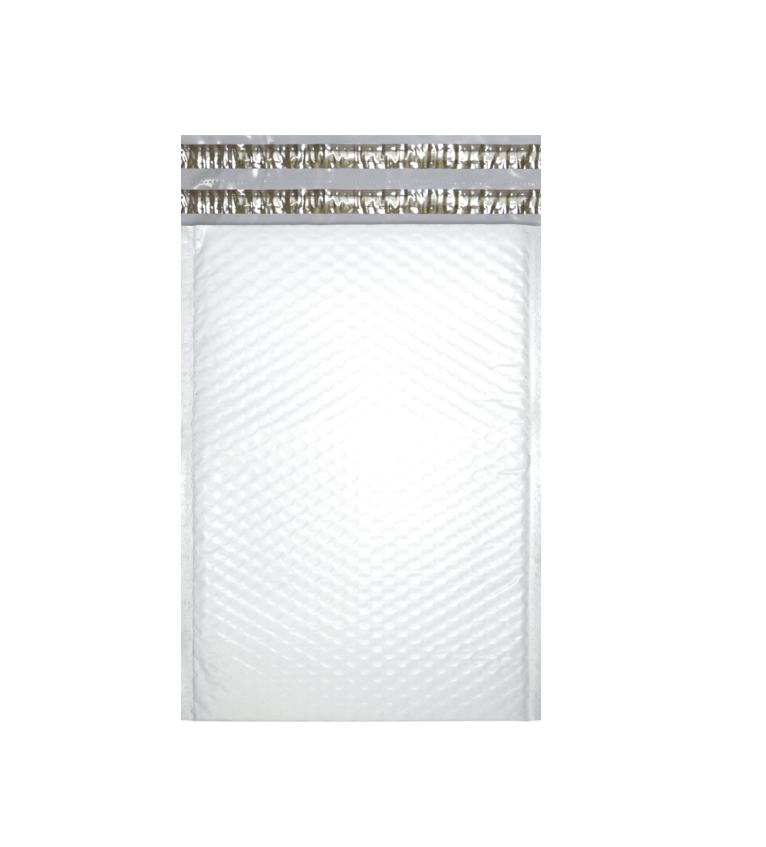 Specifications
Size: 10.50? x 15.25?
Usable Size: 10.25? x 15.00?
2" Flap/Lip
Bubble Height: 7/64?
100/Case
Airjackets are 100% recyclable, made from #2 HDPE
PACzip™ tear strip enables easy open capabilities
Dual Peel and Seal bubble mailers allow customers to reseal and reuse the original packaging
Airjacket Poly Bubble Mailer - 10.5" x 15.25", Self Seal, White, 100/Case
Item # 0004569
Manufacturer: PAC Worldwide, Inc.
Manufacturer # AJ5
Airjacket™ mailers are ultra-tough, light-weight and protective poly-bubble packaging made from a durable, moisture resistant, multi-layer blend of co-extruded polyethylene film.
Become A Customer Today
Customers receive low prices, online ordering and order management, fast-delivery and the best service in the industry.
Get started today. Send an email to custserv@mconley.com or use our online Contact form.
We welcome the opportunity to be of service.