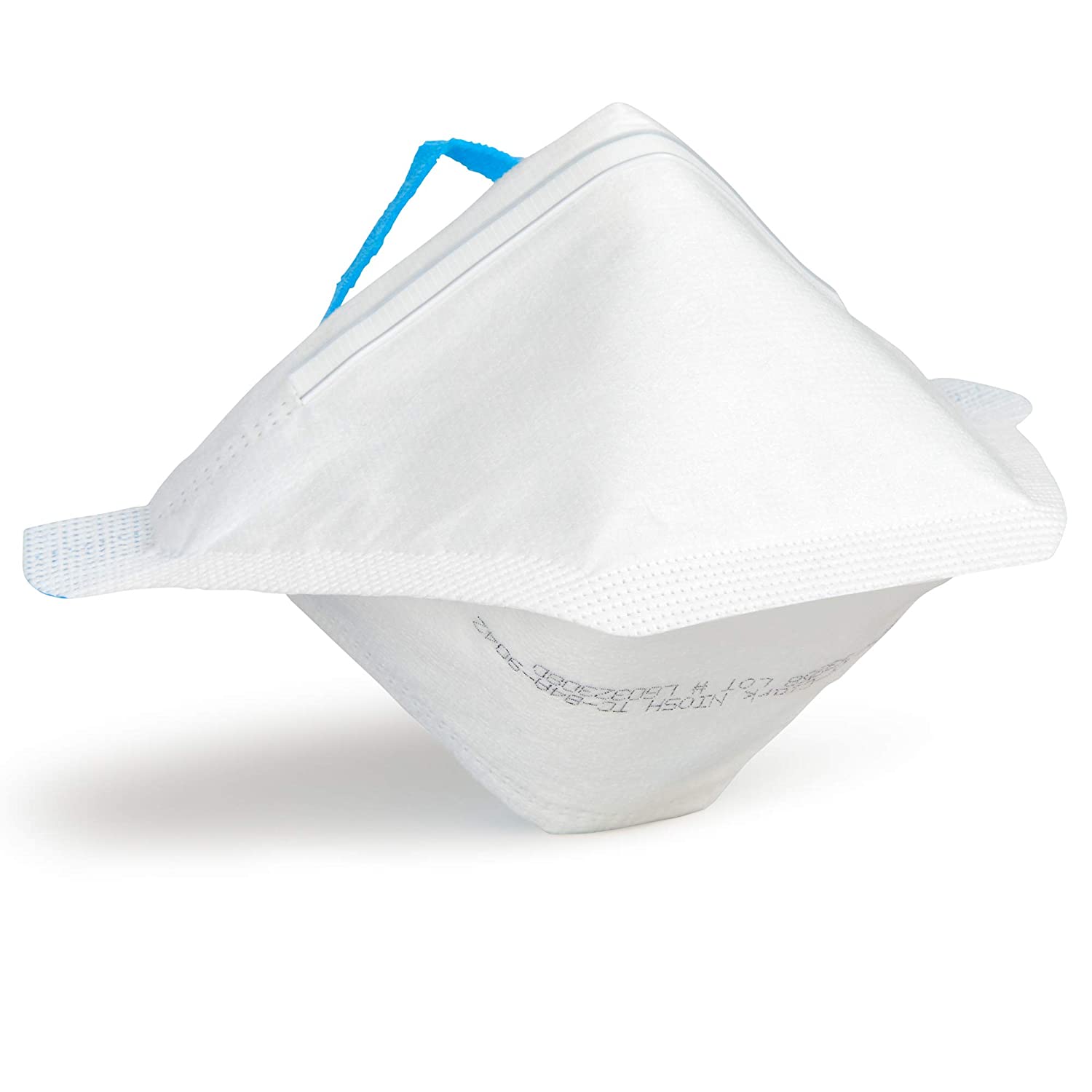 Specifications
"-Provides a minimum of 95% filtration efficiency of 0.3 micron particles; N95 NIOSH-Approved (TC# 84A-9042); Up to 75% more breathable than the NIOSH minimum requirement based on limited sample set -Pouch design with a large breathing chamber for added comfort; Comfort fit headbands and bendable nosepiece to customize fit"
Kimberly-Clark Professional N95 Pouch Respirator NIOSH-Approved 25/box
Item # 533358
Manufacturer:
This N95 particulate filter respirator is designed to help guard against the risks posed by airborne particles and contaminants. The pouch-style respirator offers the wearer a large breathing chamber to maximize comfort. Made in the USA, the respirator comes with two comfort fit headbands and a bendable nosepiece to customize fit and ensure a consistent seal. This product is not for the healthcare market and not for healthcare personnel. This N95 respirator passes all relevant NIOSH testing protocols. However, please note that NIOSH approval protocols do not include specific tests for respiratory diseases.
Become A Customer Today
Customers receive low prices, online ordering and order management, fast-delivery and the best service in the industry.
Get started today. Send an email to custserv@mconley.com or use our online Contact form.
We welcome the opportunity to be of service.