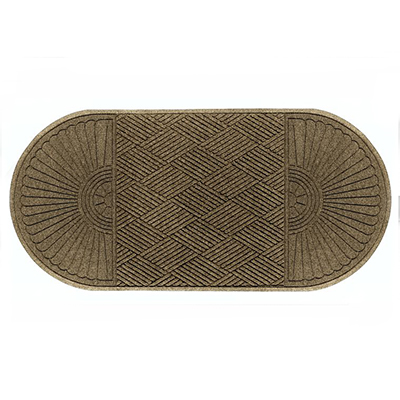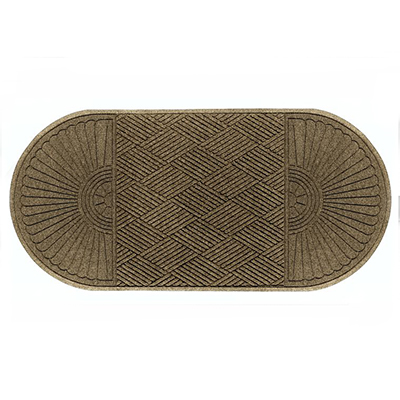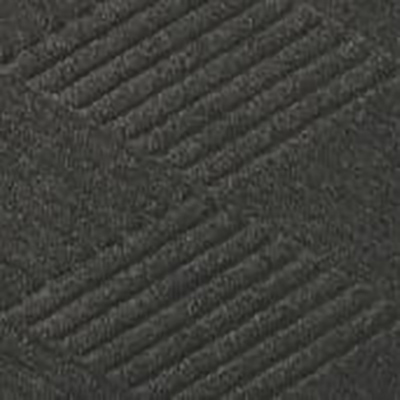 Specifications
Clean & Dry - Bi-level surface effectively scrapes dirt and moisture from shoes, trapping it beneath shoe level to prevent tracking; water dam border holds moisture keeping it off your floors (WaterHog mats can hold up to 1 1/2 gallons of water per square yard)
Durable - Reinforced rubber nubs prevent pile from crushing and extend the performance life of the mat
Fade & Stain-Resistant - Solution-dyed PET fabric (24 ounces/yard2) is resistant to staining, dries quickly, and will not fade or rot
Safe - Beveled edges provide a safe transition from floor to mat; certified high-traction by the National Floor Safety Institute (NFSI)
Eco-Friendly - Rubber backing contains 20% post-consumer recycled rubber from car tires; PET surface is made from 100% post-consumer recycled plastic bottles
Available in 19 colors with 78-mil SBR rubber with universal cleated backing or smooth backing
Waterhog™ Grand Classic Oval Mat - Charcoal, 2 End, 6' x 10.1'
Item # AND2746X101154
Manufacturer:
WaterHog Grand mats feature a beautiful half oval mat that can be placed at either or both ends of the standard WaterHog Diamond mat to create an attractive and "grand" entrance to your facility.
Become A Customer Today
Customers receive low prices, online ordering and order management, fast-delivery and the best service in the industry.
Get started today. Send an email to custserv@mconley.com or use our online Contact form.
We welcome the opportunity to be of service.
Brochure