NE Ohio's Business As Usual: Uptown Nails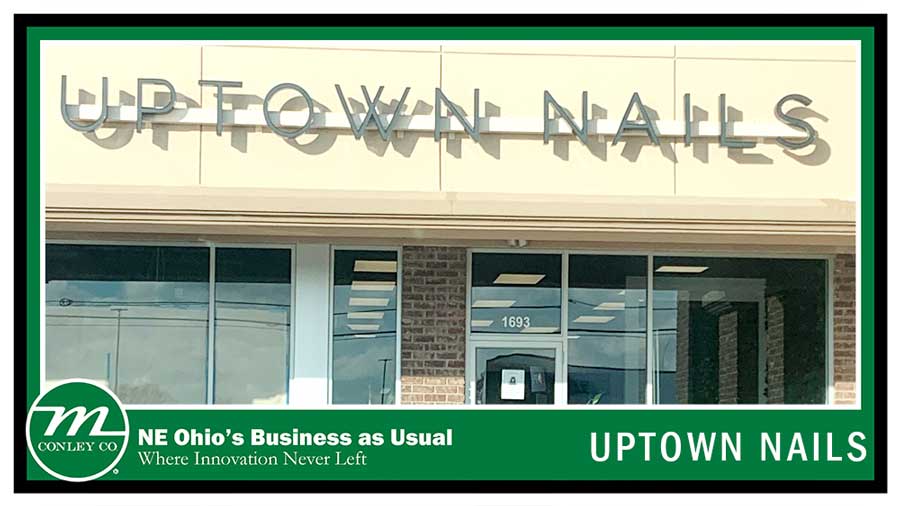 When businesses were shut down during the beginning of the pandemic, Faith Hohman, owner of Uptown Nails, was looking for ways to service her customers. As a result, she created kits for doing nails while staying at home.
"It's hard being in the service industry, providing for people without having them directly in front of you," Hohman said.
Hohman said how difficult it was servicing clients when first hearing about the lockdown. She had 11 girls working for her during that time, and clients were calling to get dip and acrylic nails removed. The night prior to being temporarily shut down, the team stayed late working to get everyone done.
But, even during lockdown, Hohman was getting calls from customers wanting to know how to remove the polish without ruining their natural nails. So, it was time for her to be innovative, which led to the creation of these nail kits.
Hohman's husband delivered kits to customers while receiving payment through electronic transfer. Uptown Nails was doing everything they could to provide customers what they needed, even during times when it almost seemed impossible.
The community comes together
When hearing about the news from Governor Mike DeWine, two of Hohman's long-time customers came together to find a way to support the company. To help Hohman with her company's bills, they raffled off a basket.
"It was great to see what the community did for us," Hohman commented. "We all came together to help one another." Hohman said that this was definitely a time of great support. She not only wanted to help her customers to remove their nails, but she also wanted to help them to feel good while being at home. Therefore, Hohman created a pedicure kit.
All kits had everything the client needed to give themselves a manicure and pedicure. There were tools and a video to show them how to apply and remove polish and/or nails.
Uptown Nails is in their second year of business, which was a concern for Hohman. But she was independent for a long time and knew how to create business.
"I have such gratitude for my customers," Hohman said when commenting about the great relationships she has with each one of them.
She went on to say how important it is for businesses to keep in contact with customers.
"They must think of ways to help them by listening to their needs."
For nail creations and ideas, visit Uptown Nails' popular Instagram page @uptown_nail_salon.