A Higher Level of Cleaning With Every Use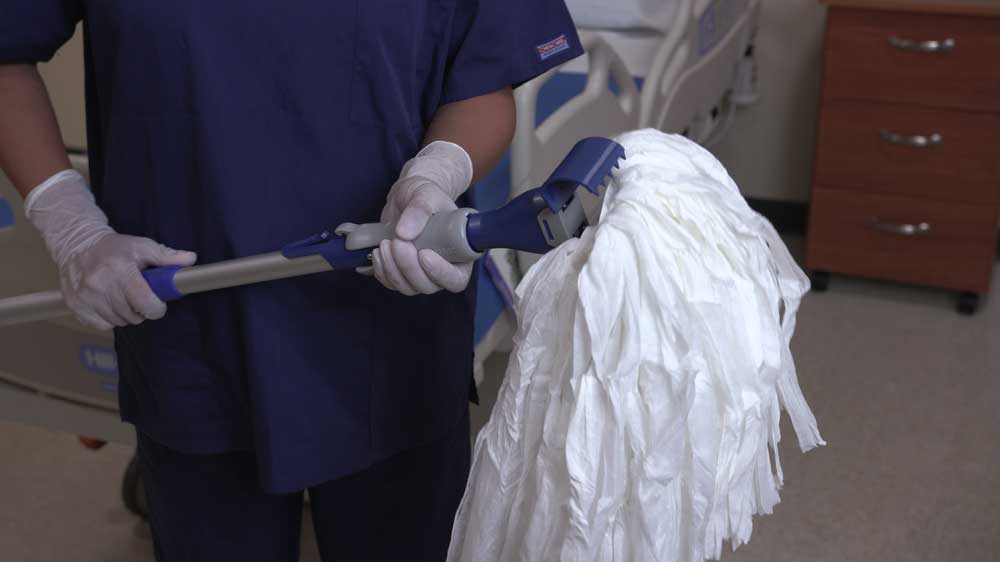 Contec® is a leading manufacturer of contamination control products. They are one of M. Conley's top brands, producing a higher level of cleaning with superior dirt and debris removal.
Eliminate Cross-Contamination
Preventing cross-contamination is a crucial component of a healthy and safe work environment. This is especially true in the food industry, as cross-contamination can result in foodborne illness.
Contec's microfiber works the first time you use it. There's just no comparison to those reusable textiles since Contec provides a new pad for each use, thereby eliminating cross-contamination risks.
Fit Into Cleaning Protocols
Having a consistent cleaning and maintenance routine is crucial. It ensures your facility is always up to standard while also creating a pleasant environment for both employees and customers.
Since Contec's products are compatible with most existing mop hardware, you'll be able to fit the microfiber mop pads within your current cleaning protocols. Not only is this convenient, but it will also make your cleaning routines convenient and mess-free.
To remove messy cleanup, you also won't have to worry about cleaning the reusable mop pads. All you must do is attach the microfiber pad to the mop, clean your facility floor, detach the mop pad and throw it away. This eliminates contamination and hassle, making the cleaning process simple and easy.
Dedicated to Quality and Innovation
Contec is heavily involved in the manufacturing process and does their best to create products that deliver the highest level of performance to customers.
Not only does Contec have world-class engineering, but they also have 40 years of experience. Contec's high-quality products are used around the world in many different industries, such as:
Factory automation
Transporation
Medical
Robotics
Security
Energy
Government
As an industry leader, Contec continues to design products based on the unique requirements for the contamination markets. Contact us to integrate their products into your facility's cleaning routine.