Dispensing Systems By GOJO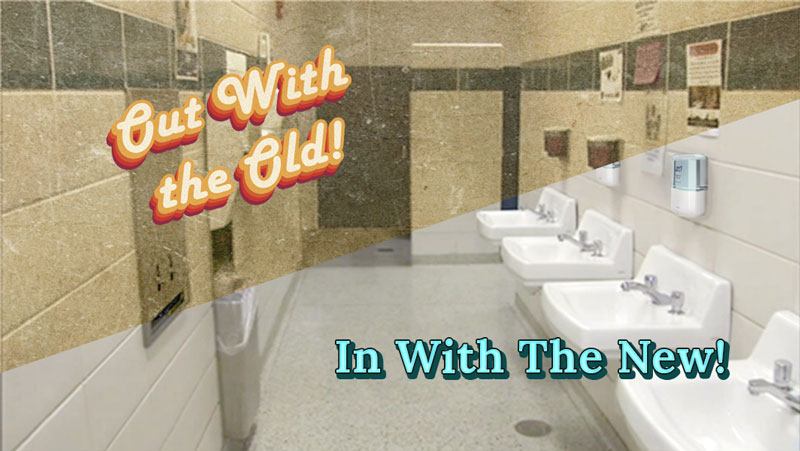 Since the pandemic, handwashing and sanitizing has increased. But did you know that soap and sanitizers can become contaminated? When dispensers aren't refilled properly, old soap can collect bacteria, resulting in contamination. This can cause those who use the soap to get sick.
With today's current health climate, it's important to have a clean facility. GOJO's PURELL® ES8 Dispensing Systems are built with innovation. With improved technologies and designs, the dispensers are created to promote hand hygiene without the risk of contamination.
The SANITARY SEALED™ refills prevent bacteria from getting into the product. These dispensing systems are always ready, easy to maintain, secure and accessible.
Game-Changing Innovation Starts Here
PURELL® Professional HEALTHY SOAP®
Touch-free solutions are a game-changer when it comes to stopping the spread of harmful germs. To eliminate the risk, many facilities are installing touch-free solutions. This fosters a cleaner and healthier environment for employees to work and consumers to shop.
GOJO's touch-free solution washes away bacteria and soils while nourishing the skin to support its moisture barrier. This means that your hands are clean without the worry of drying skin with harsh chemicals.
PURELL® Professional Hand Sanitizer
Many hand sanitizers result in dry skin over time. But you can maintain healthy skin during high-frequency use.
PURELL® Professional Hand Sanitizer is the perfect solution in-between hand washes. It exceeds FDA healthcare personnel's handwash requirements and is a touch-free solution.
Hand hygiene is important now more than ever. Learn more about GOJO's dispensing systems by contacting us for more information.