Celebrating 110 Years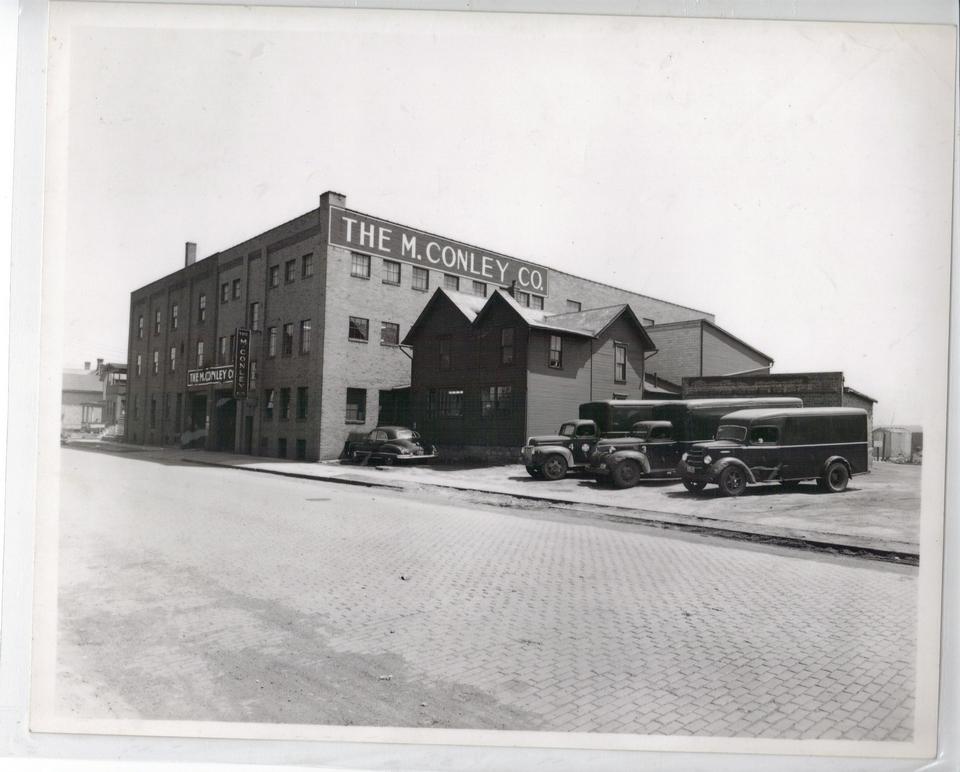 M. Conley marks 110 years providing daily needs
Over 110 years, M. Conley Co. has adjusted and remained family owned. The Canton-based company provided paper, packaging and janitorial goods to customers throughout Ohio.
CANTON Most of the products sold by M. Conley Co. are used daily and taken for granted.
It might be paper towels at a restroom in a business. A pizza box or food takeout carrier. Maybe a grocery store bag.
"It's a lot of things that people think about on a daily basis," said Robert Stewart, chief executive officer of the family-owned company.
M. Conley is a wholesale distributor for a host of paper, packaging, janitorial and food service materials and supplies. The company supplies businesses such as manufacturers, contract packagers, health care facilities, schools and government agencies, contract cleaners and food processing plants.
The company is marking 110 years in business and Stewart represents the fourth generation to lead M. Conley. His great-grandfather, Michael Conley, started in 1910 with a general store.
Starting as a retail business, M. Conley handled catalog sales and offered a wide array of products, including furniture, clothing and toys.
"It was a little bit of everything," Stewart said.
Stewart believes it was sometime during the 1960s that the company opted to focus on a wholesale business. The growth of other retailers likely drove the change, he said. "Obviously it was a great decision at the time."
Since the coronavirus pandemic began earlier this year, M. Conley's products have been in high demand. Keeping product stocked has been a challenge because many suppliers weren't prepared for a jump in orders.
"It was a global demand for everything at an unprecedented level," Stewart said.
A lot of products were placed on strict allocations, forcing the company to take steps to manage supply lines. In some cases, the company was sourcing new product as other vendors scrambled to keep up with demand.
"Like most successful business owners, we have adapted to the ever-changing face of commerce and focused on providing solutions to the problem at hand," Stewart said.
The company has offices and a warehouse at 1312 Fourth St. SE, along with a service center. Two other warehouses are located in southwest Canton. From here, it serves all of Ohio and parts of neighboring states.
Most of M. Conley's nearly 100 employees are in Canton, but it also operates in the Carolinas and parts of Georgia. The company opted to open a distribution center in North Carolina when one of its customers opened a factory there during the mid 1990s. Since then, M. Conley has grown and supplied select customers in the region.
In 2017, working with the Canton Regional Chamber of Commerce, Stewart started the M. Conley Entrepreneur of the Year Awards. The Northeast Ohio Brightest Lights Entrepreneur of the Year Award showcases successful business owners, selecting one each month.
The program celebrates entrepreneurs, Stewart said, and he believes that is important during times of adversity.
The awards have featured companies that operated outside the limelight and helped those businesses tell their story, Stewart said. "I was surprised that people didn't know about some of these businesses."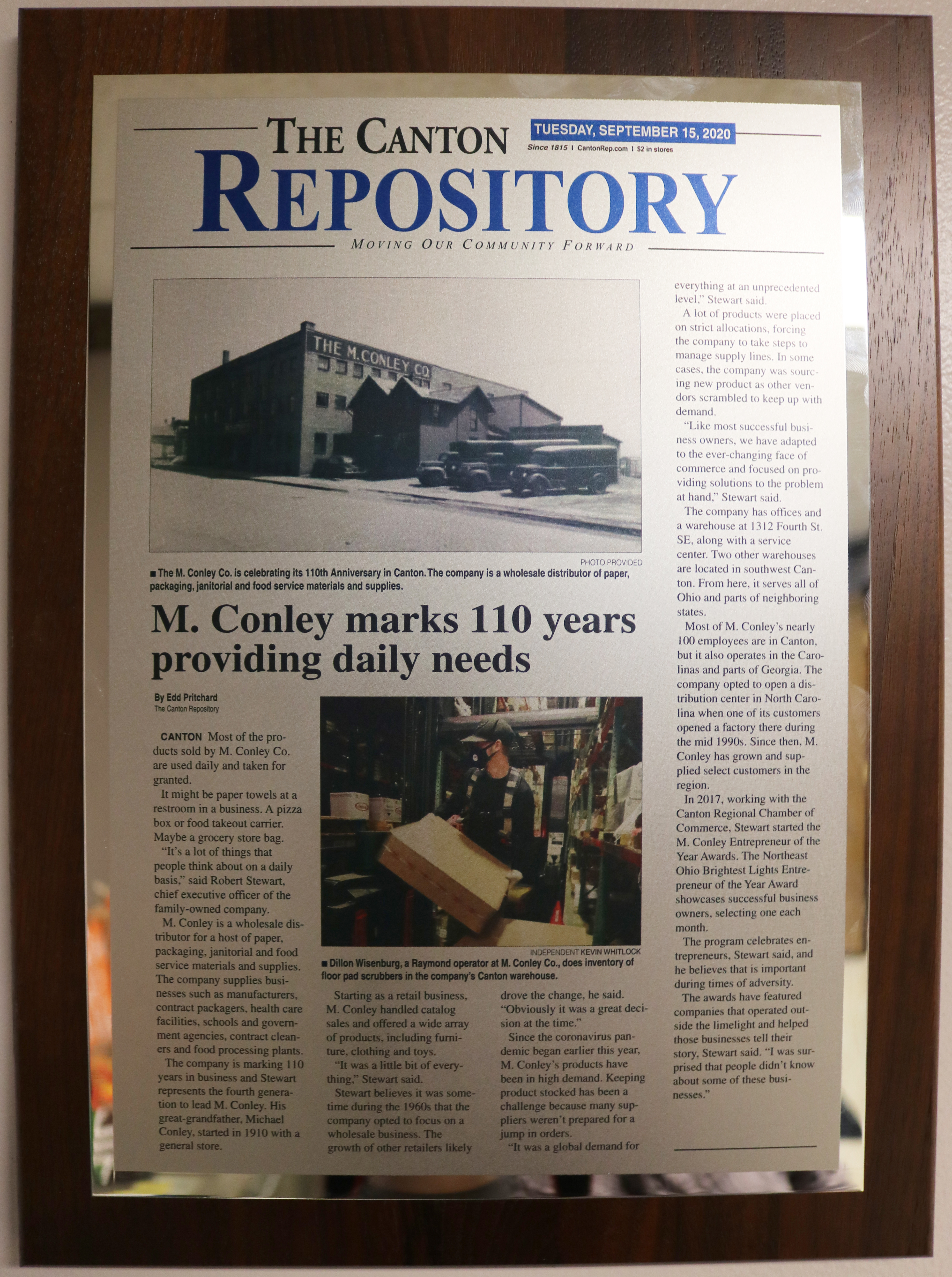 To read the full article at the Canton Repository, click here.
To read another article at the Maintenance Sales News, click here.