Stark County's M. Conley Company Provides Support and Perspective During Coronavirus Crisis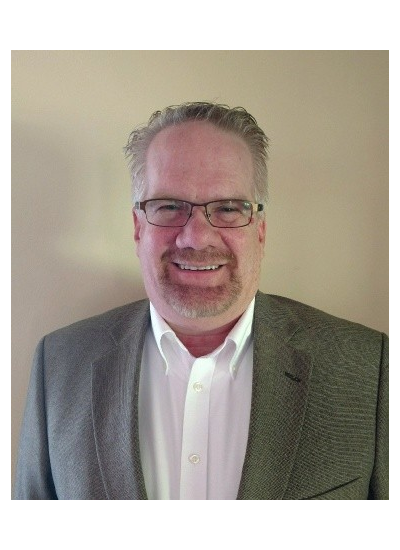 By Mike Klem, sales and marketing manager
With more than 100 years in the janitorial, packaging and food service supplies industry, The M. Conley Company has stood the test of time by going through events like the Spanish Flu of 1918, the Great Depression, World War I and II, the Korean and Vietnam Wars, the 1968 flu pandemic and more. The company understands the seriousness of the coronavirus (COVID-19) and has been doubling down since first hearing about it.
Sanitation products in high demand
The wholesale distributor is essential during these times as it provides janitorial, packaging and food service supplies to companies all over Northeastern Ohio. The M. Conley Company is taking the necessary steps to properly manage the business during a time where most virus-related products have been put on strict allocations. As a result, it rewarded its staff with a $500 bonus, thanking them for their hard work.
Robert Stewart, chief executive officer, said how the company is appreciative of the staff's loyalty and dedication during this period. The company realizes this is a stressful time for them and their families, so it wanted to reward employees for being dedicated to its customers.
Employees have been working with manufacturers to get normally purchased products in a timely fashion. Both manufacturers and distribution channels are facing the allocation situation, so it has been a challenge getting supplies. But despite the strict allocations, The M. Conley Company has been working diligently to provide its customers with the same products as they bought before the crisis. The customers at the top of its list include healthcare facilities.
Safety during the crisis
As a leader in sanitation, The M. Conley Company has also been updating the public on its stance with the virus. While masks are for healthcare professionals, they should also be worn by those who are sick to protect those who aren't from getting infected. People should continue staying six feet away from each other and focus on thoroughly washing their hands. This will help the spread of the virus, which can happen from exposure to sneezing and coughing.
Not only has The M. Conley Company been around for a long time, but it provides important products to fight the virus to facilities who need it the most – hospitals and nursing homes. So, when looking for disinfectants, use products with a hospital rating. The Centers for Disease Control and Prevention recommends Environmental Protection Agency-registered and hospital grade disinfectants to fight the virus.
The new normal
While the virus could potentially be around longer than May, the government will eventually want to get people back to work while still being aware of the social distancing requirements. Companies in the food and entertainment industry may take longer to get business since people will be more cautious about visiting those establishments. In the future, people may also be more cautious about shaking hands.
Additionally, supply chain could potentially change coming out of the coronavirus. Years ago, customers would place orders for 30 to 45 days' worth of supplies. Now, (before the virus) companies want just-in-time services. This reduces times within the production system, as well as response times from suppliers to customers. During this virus, there are companies reasonably stocking up. However, coming out of this, supply chain could go back to placing orders for 30 to 45 days' worth of product.
There is teamwork now more than ever before. Everyone is in this together, and there is value in working jointly to help businesses operate as "usual." However, while there is more teamwork and collaboration, those business conduct "best practices" will most likely change.
Operations have also moved to being more virtual. In the past, business to business has seen more face-to-face interaction. But businesses will start seeing the benefits of having employees use more virtual communications.