Who is Ranpak?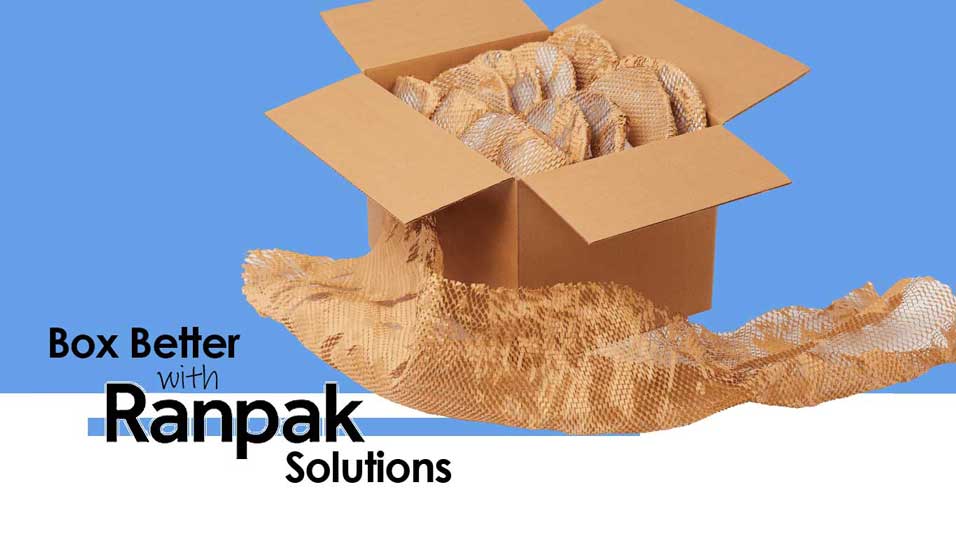 Ranpak is starting the revolution in changing the carbon footprint of packaging waste. While many packing solutions are plastic wrap or Styrofoam, Ranpak creates an environmentally friendly way to ship items safely. Rather than use chemical solutions, such as plastic, they are using tree-based paper, which is shown to be much better for the environment. This innovative solution is helping to make a difference in the planet's health.
How Packaging Works
Ranpak has simple yet efficient ways to package an item that doesn't leave nearly as strong of a carbon footprint as traditional methods. One way is to provide padding around the item so it suffers less of an impact in transportation. Another way is to wrap it in order to protect against possible surface contact. The final is to secure the item with paper so that it will stay stationary during the shipping process. All these ways are eco-friendly and help preserve the environment.
Plastic Waste
It can take hundreds of years for plastic to break down. Styrofoam takes roughly the same as plastic to break down; however, it is not recyclable. Even worse, most of the plastic isn't being recycled. It's being thrown into landfills or ending up in one of our oceans. Not only is paper recyclable, but it breaks down in a matter of weeks. Therefore, paper is a much better resource.
Plastic waste cannot continue; however, people need alternative solutions. Our problem is that we are currently creating over 400 million tons of plastic every year alone. Ranpak is creating those solutions with packaging that prevents the loss of both time and money. Paper packing takes less time than plastic, and historically produces fewer shipping defects. With more countries passing regulations to reduce plastic waste, there's no better time than the present to switch over. You, too, can be a part of the global revolution against plastics.
A Change to the World
Ranpak is changing the world with better shipping solutions. They're reinventing what it means to make or receive a package and modifying the eco-footprint that humans are leaving. Ranpak is making a positive difference in the future of the world for this generation, the next and many more to come.
They please the people too. 66 percent of people are willing to accept a price increase for sustainable products, and 84 percent are looking to be responsible with the products they purchase. Ranpak products also give a good impression to those receiving the packages. By using Ranpak products, helping the environment and providing a better world for future generation, you are leaving a lasting impression on your customers.