Forms Library

At The M. Conley Company, we love the opportunity to communicate with you. Our experienced and dedicated team of specialists will take a multi-faceted approach when evaluating your business and deliver exceptional, cost-effective solutions to meet your needs.
To better serve you please select which form best matches your role, download the form and email it to info@mconley.com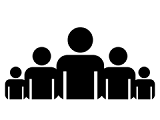 Vendors
If you are a vendor and would like to contact us regarding how we can work together with The M Conley Company, please download, fill out this form, and return it by emailing us at info@mconley.com. A member of M Conley will review your information and contact you shortly.
Other

All other contacts, please use the Contact Us form and someone from the right department will be in touch shortly.