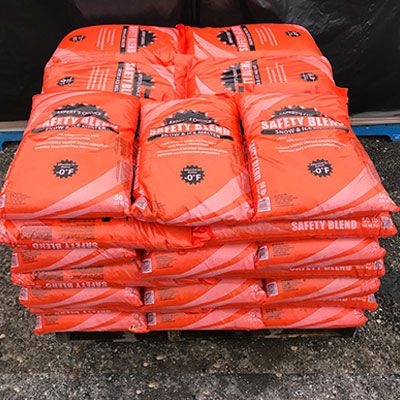 Specifications
50 lbs per bag
49 bags per pallet
Expert's Choice™ Safety Blend Ice & Snow Melter, Orange Dyed, 50 lbs bag
Item # 0072328
Manufacturer:
The Expert's Choice™ Safety Blend melts ice faster and longer than plain rock salt and will penetrate fast to break through ice and snow that has bonded to pavement, even in temperatures down to zero degrees Fahrenheit.
Become A Customer Today
Customers receive low prices, online ordering and order management, fast-delivery and the best service in the industry.
Get started today. Send an email to custserv@mconley.com or use our online Contact form.
We welcome the opportunity to be of service.
Safety Data Sheet
Brochure