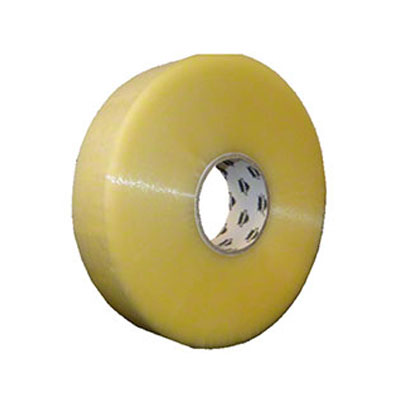 Specifications
Backing Material: Polypropylene
Adhesive Type: Hot Melt
Core Size: 3 in (76 mm)
Width: 72 mm (2.8 in)
Length: 914 m (1000 yds)
Thickness: 1.9 mil (0.048 mm)
Color: Clear
4 rolls per case
Shield Tape™ Hot Melt Case Sealing Tape - Clear, 72mm x 914m, 1.9 mil, 4/Case
Item # 0094818
Manufacturer: Wrap Tite, Inc.
Manufacturer # HMT31000C
The Shield Tape™ Hot Melt Case Sealing Tape is manufactured with a pressure sensitive hot melt adhesive and features excellent processing performance, whether manually or automatically applied, as well as superior adhesion, holding force, tensile strength, and easy unwind.
Recommended Use:
Heavy duty industrial packaging
Fiberboard and recycled corrugate
Sealing medium weight boxes
Become A Customer Today
Get started today. Send an email to custserv@mconley.com or use our online Contact form.
We welcome the opportunity to be of service!