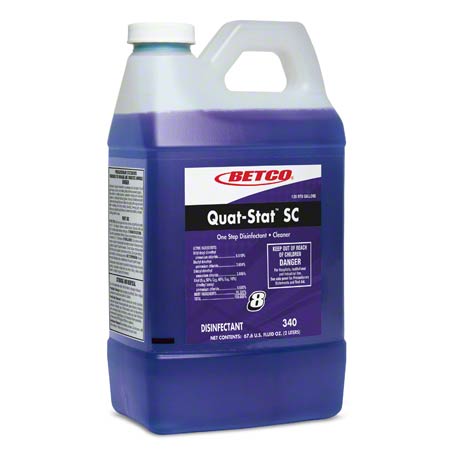 Specifications
Delivers non-acid disinfectant and cleaning performance in an economical concentrate that cleans, disinfects and deodorizes in one labor saving step.
Can be used through an automatic scrubber
Kills HIV-1 (AIDS Virus), Hepatitis B virus, VRE and MRSA
Betco Quat-Stat SC Disinfectant - 2 L, Fastdraw, 4/Case
Item # BET3404700
Manufacturer: Betco®
Manufacturer # 3404700
It is a versatile disinfectant for hard, non porous nonfood contact surfaces and is formulated for use in daily cleaning programs due to a balance of detergents, biocides and malodor conteractants. Meets OSHA specifications for compliance with the Bloodborne Pathogen Standard.
Become A Customer Today
Customers receive low prices, online ordering and order management, fast-delivery and the best service in the industry.
Get started today. Send an email to custserv@mconley.com or use our online Contact form.
We welcome the opportunity to be of service.