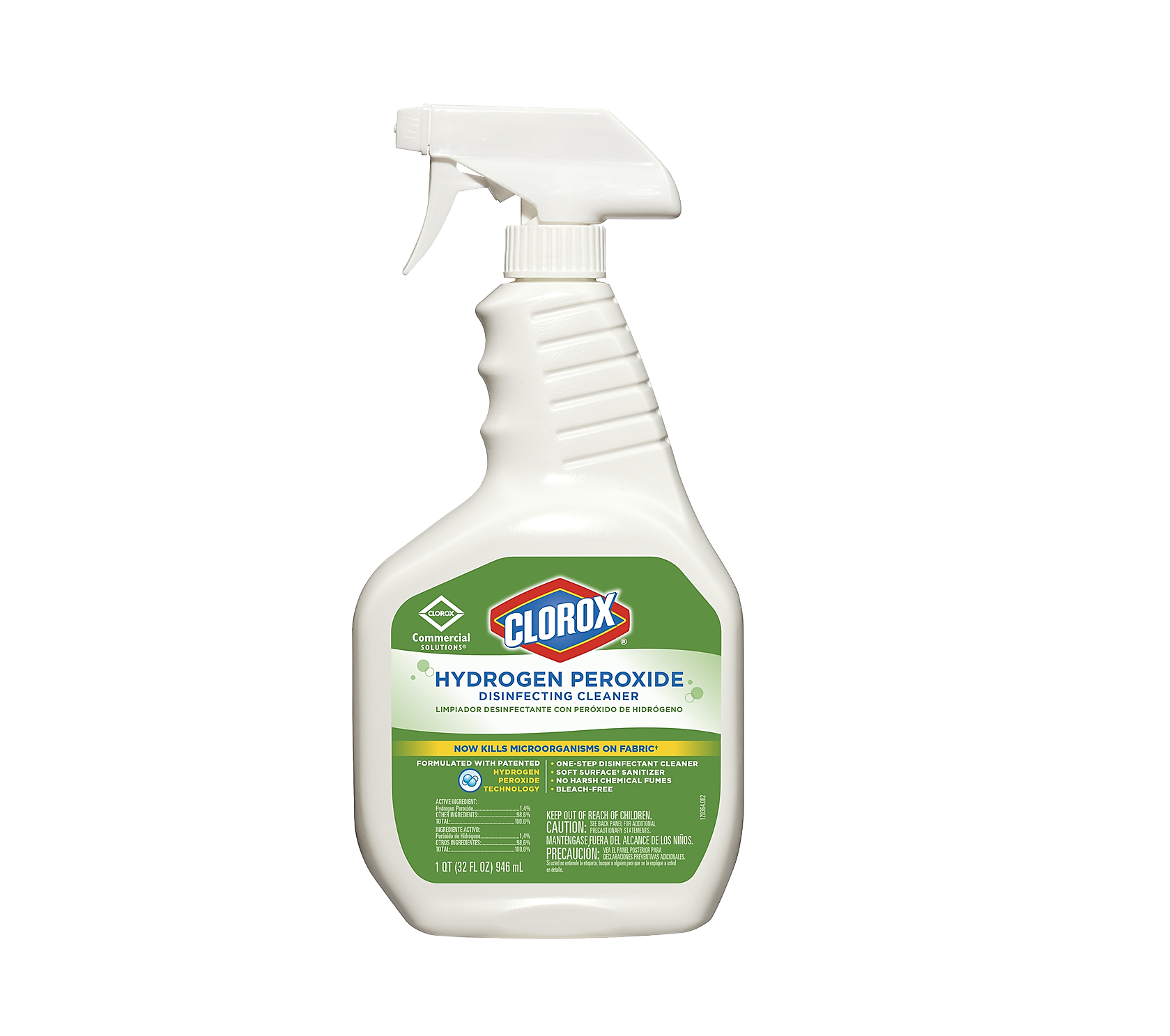 Specifications
Commercial Solutions
Contains hydrogen peroxide, an active ingredient that breaks down into water and oxygen after use
Kills bacteria and viruses in as fast as 30 seconds
Registered to kill germs of high concern
Active Ingredient: 1.4% Hydrogen Peroxide
Toxicity Signal Word: Caution
9 per case
Clorox Hydrogen Peroxide Disinfecting Cleaner - 32 oz., 9/Case
Item # CPP30832
Manufacturer: Clorox Professional Products
Manufacturer # 30832
Harness the power of our patented hydrogen peroxide technology. In just 30 seconds, you can kill the germs and viruses of highest concern on hard and soft surfaces alike.
Become A Customer Today
Customers receive low prices, online ordering and order management, fast-delivery and the best service in the industry.
Get started today. Send an email to custserv@mconley.com or use our online Contact form.
We welcome the opportunity to be of service.