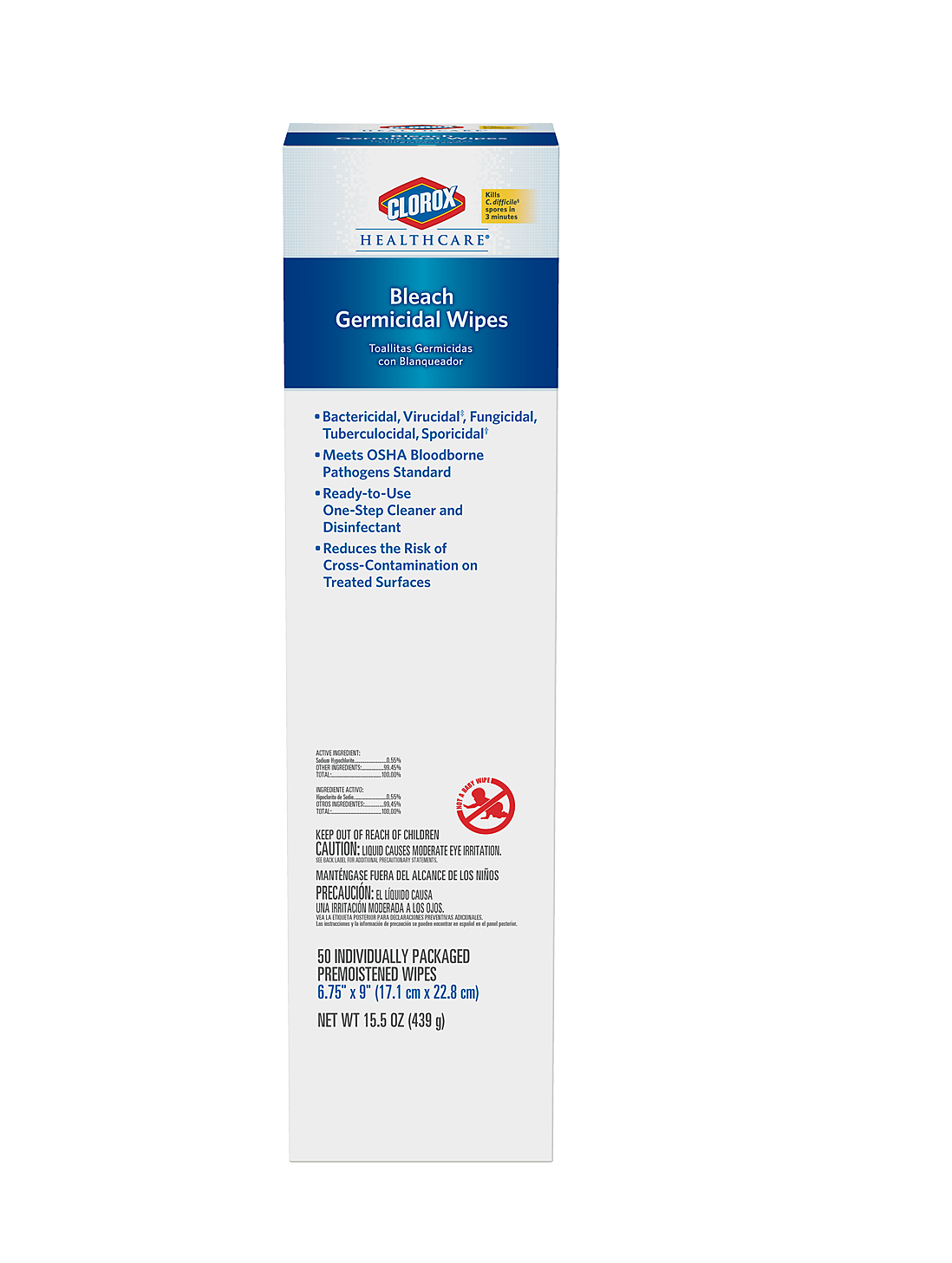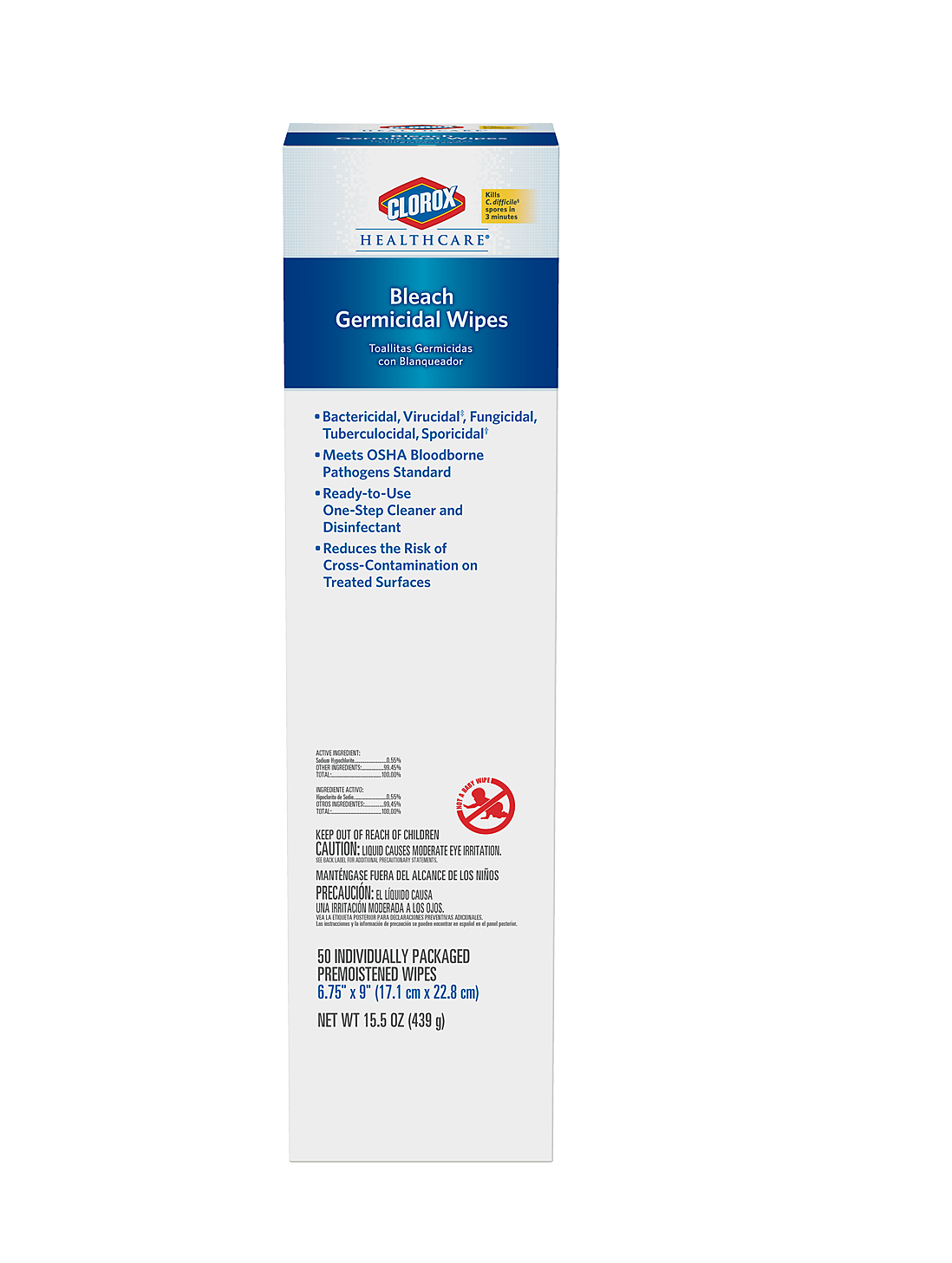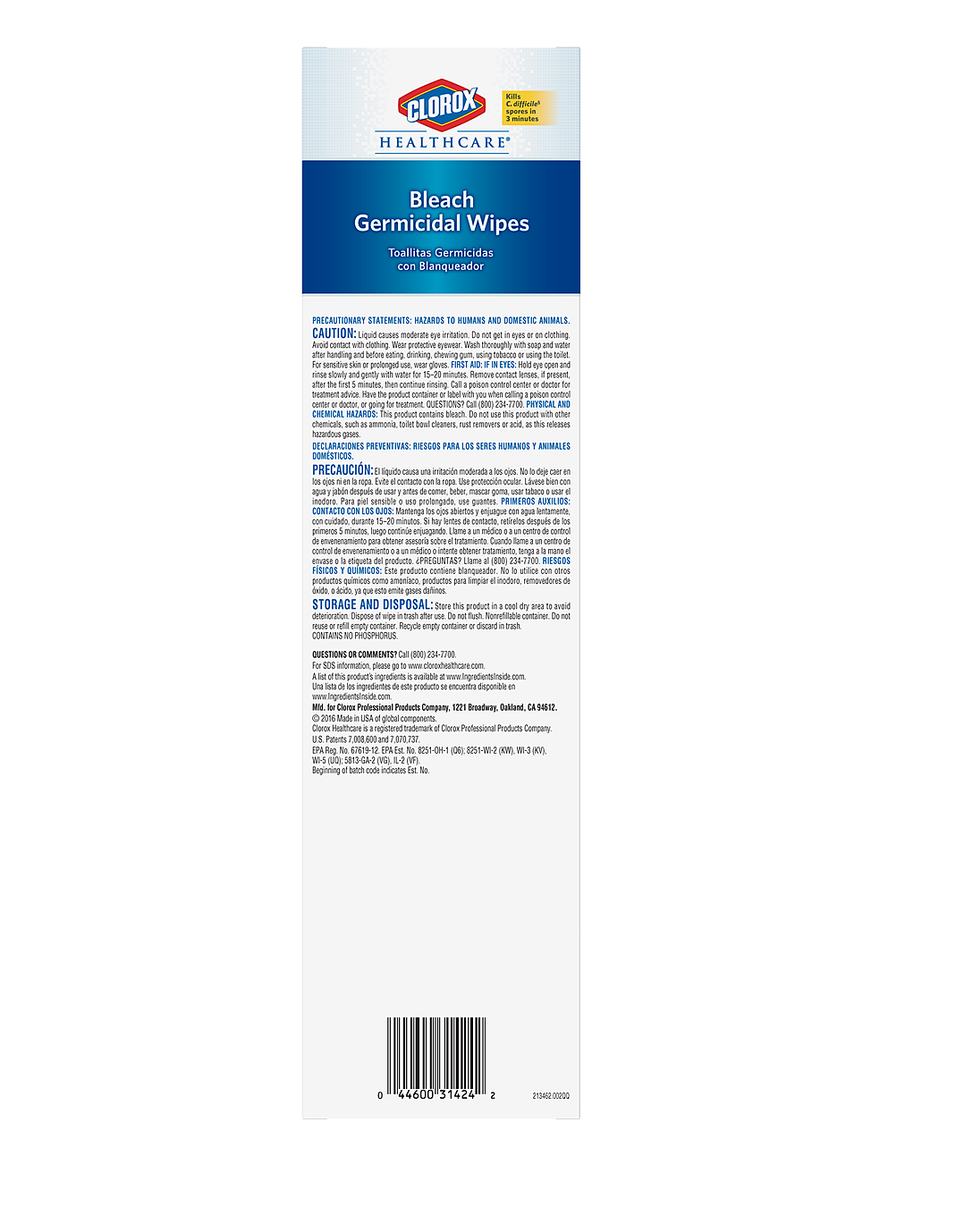 Specifications
Toxicity Signal Word Caution
HMIS Rating 1-0-1-A
Active Ingredient 0.55% Sodium Hypochlorite
50 per packet
6 per case
Clorox Healthcare® Bleach Germicidal Wipes - Multi-Purpose Wipes Individual Packets 50 ct, 6/Case
Item # CPP31424
Manufacturer: Clorox Professional Products
Manufacturer # 31424
Built to kill nearly 60 microorganisms in 3 minutes or less, our cleaners are ready to use and proven to be effective in the battle for a germ-free facility.
Become A Customer Today
Customers receive low prices, online ordering and order management, fast-delivery and the best service in the industry.
Get started today. Send an email to custserv@mconley.com or use our online Contact form.
We welcome the opportunity to be of service.