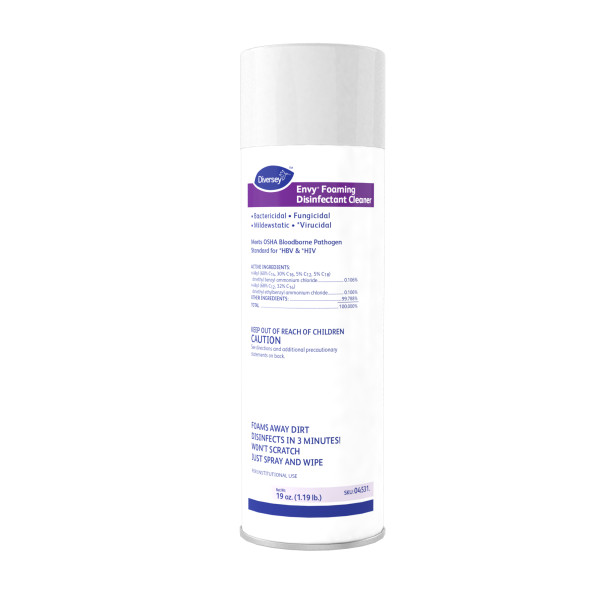 Specifications
Clean and disinfect with a simple spray and wipe.
Foaming action penetrates and dissolves common soils and stains.
Non-abrasive formula is safe to use on hard, non-porous surfaces.
Highly effective against a wide variety of bacteria, viruses and fungi.
Diversey Envy Foaming Disinfectant Cleaner - 19 oz.
Item # DIV4531
Manufacturer: Diversey, Inc
Manufacturer # 04531
A quaternary-based disinfectant and virucidal cleaner. Provides foaming action and disinfects in three minutes. Lemon scent. -Pack: 12/19 oz. Aerosol
Become A Customer Today
Customers receive low prices, online ordering and order management, fast-delivery and the best service in the industry.
Get started today. Send an email to custserv@mconley.com or use our online Contact form.
We welcome the opportunity to be of service.