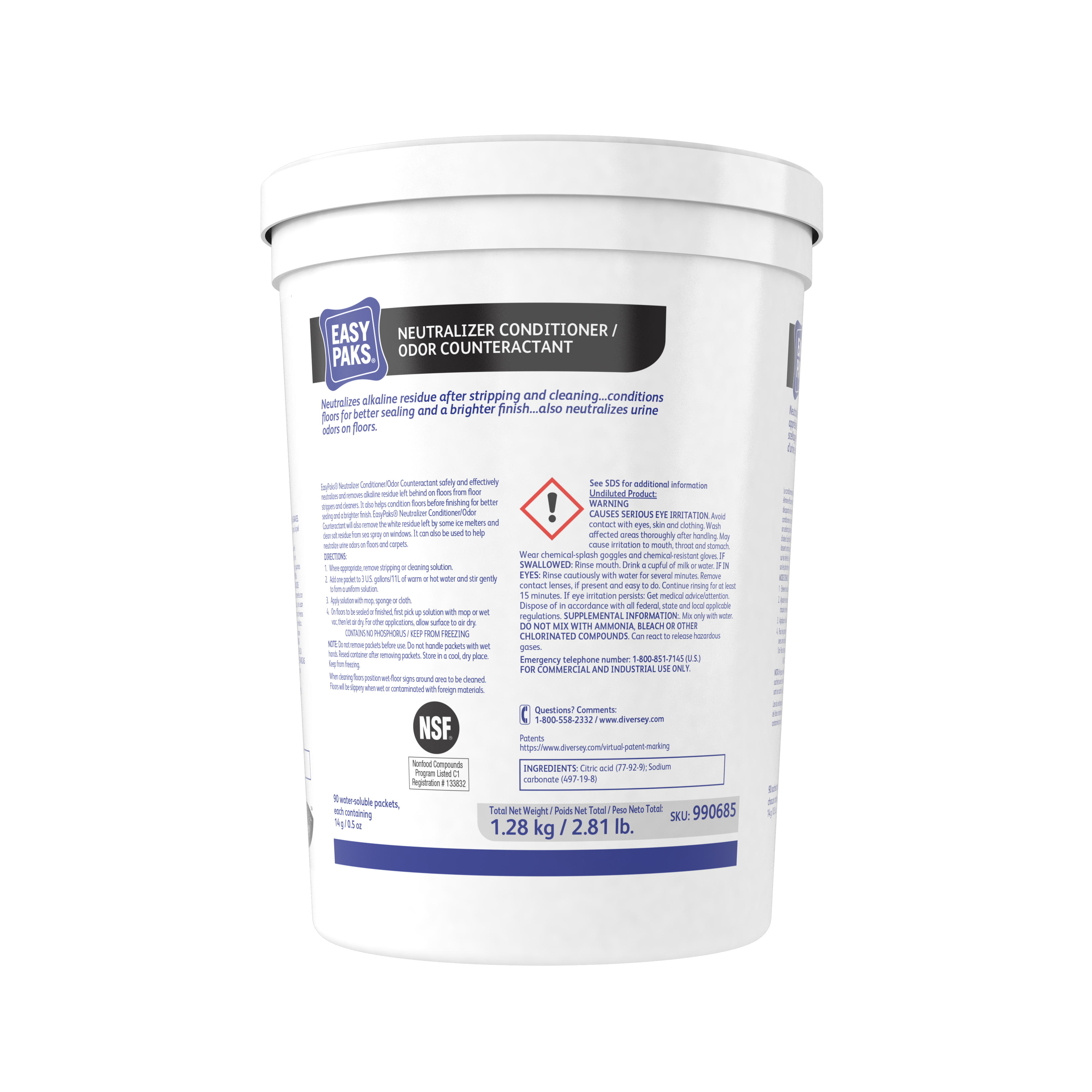 Specifications
Effectively neutralizes alkaline residue from floors and walls
EasyPaks Neutralizer Conditioner combines the advantages of pre-measured with water-solubility
The effervescing action guarantees that both the cleaner and the packet will dissolve, quickly and completely
There's no guesswork, waste or messy clean up
The handy storage tub saves space and weighs less than 3 pounds
Each tub is labeled in English, French and Spanish to reduce training time and make instructions easily understandable
2 Tubs
1/2 oz. packets
90 packets per tub
Easy Paks® Neutralizer/Conditioner - 0.5 oz, 90 Packets, 2/Case
Item # DIV990685
Manufacturer: Diversey, Inc
Manufacturer # 990685
Pre-measured water soluble packet takes the guesswork out of cleaning. Neutralizes alkaline residue after stripping and cleaning. Conditions floors for better sealing and brighter finish. Neutralizes urine odors on hard floors, grout, even carpets.
Become A Customer Today
Customers receive low prices, online ordering and order management, fast-delivery and the best service in the industry.
Get started today. Send an email to custserv@mconley.com or use our online Contact form.
We welcome the opportunity to be of service.