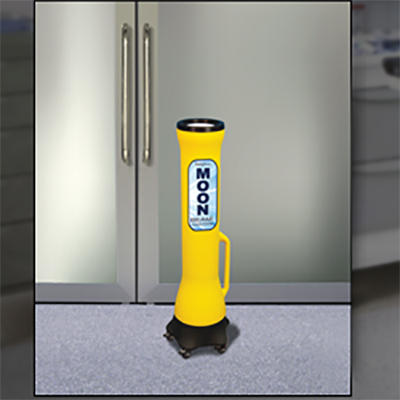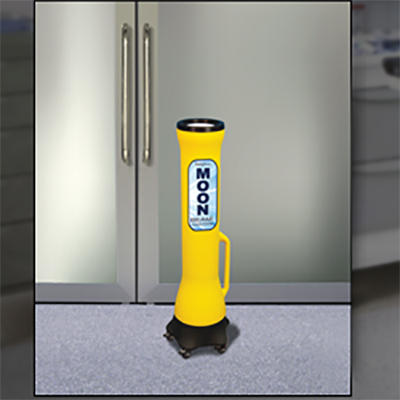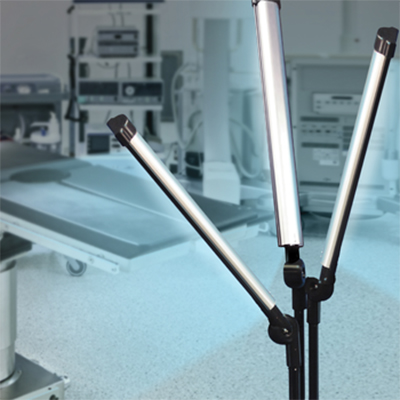 Specifications
Targeted UVC light provides optimal disinfection in as little as 3 minutes
High intensity, adjustable coverage with three articulating arms that can be positioned at almost any angle, enabling improved UVC dosing with reduced energy
Safe and effective for hard surface, bed rails and controls, call boxes, phones, tables, monitors, IV poles, toilet seats, grab bars, sinks, keyboards, and portable equipment
Ideal for frequent use in every room where patient care and procedures take place
Low operation cost and minimal maintenance
Ideal for inclusion with environmental services carts and as part of every cleaning and disinfection workflow
No fumes or chemicals
Remote cover contols unit operation ans acts as a sensing and guarding point during disinfection to ensure safety
MoonBeam™ 3 UVC Disinfection Technology
Item # DIVMOONBEAM3
Manufacturer: Sealed Air Corp
Manufacturer # MOONBEAM
This portable, powerful solution disinfects quickly, reliably and responsibly. MoonBeam3 is designed for fast, on-demand disinfection of high-touch surfaces in patient rooms, operating rooms and bathrooms and can be used on patient care equipment, fixtures, keyboards, monitors and work stations on wheels.
Become A Customer Today
Customers receive low prices, online ordering and order management, fast-delivery and the best service in the industry.
Get started today. Send an email to custserv@mconley.com or use our online Contact form.
We welcome the opportunity to be of service.
Brochure