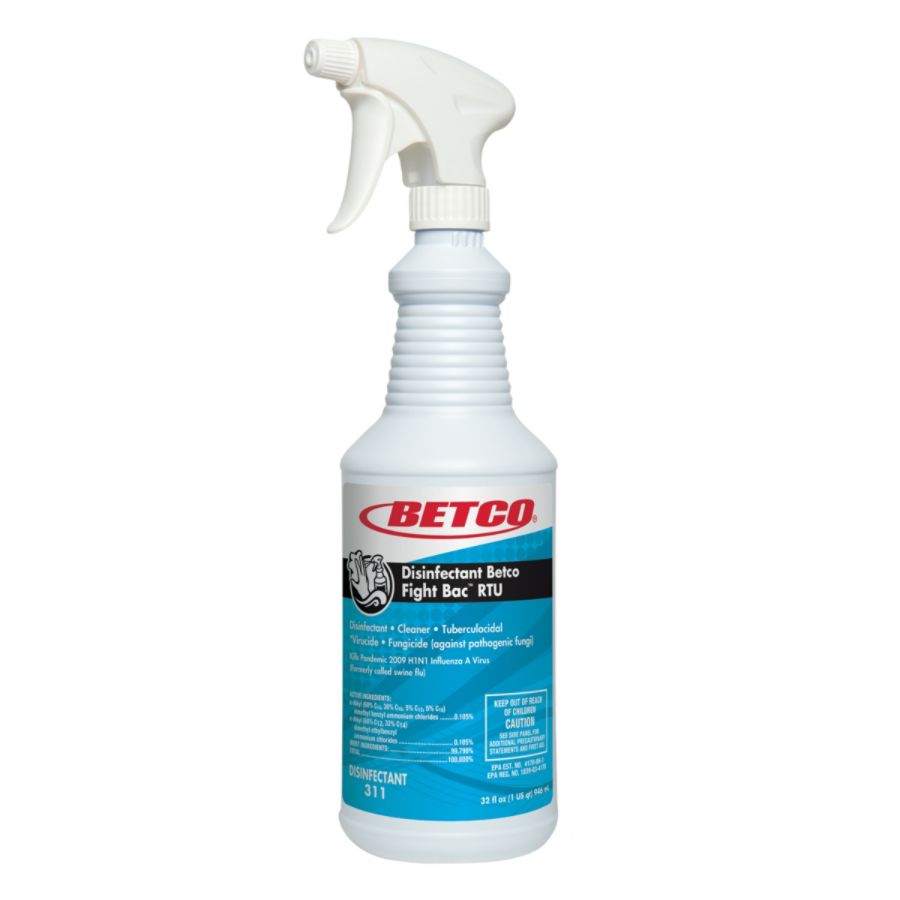 Specifications
Broad spectrum disinfectant-kills TB, HBV, HAV, HCV, staph, salmonella, and pseudomonas.
Meets requirements of OSHA Bloodborne Pathogen Standard.
Quat-based formula for use on a variety of hard, nonporous environmental surfaces.
Quickly cuts grease, cleans, disinfects and deodorizes hard surfaces.
Use in Electrostatic Sprayers for full 360-degree disinfection (follow sprayer & chemical use instructions)
Film residue Free rinsing
Fragrance Citrus Floral
Viscosity Water-thin
Fight-Bac RTU Disinfectant - 32 oz, Spray Bottle, 12/Case
Item # BET3111200
Manufacturer: Betco®
Manufacturer # 3111200
This quaternary based, anti-bacterial cleaner is an ideal disinfectant spray for use in hospitals, nursing homes, schools and hotels. Meets requirements of OSHA Bloodborne Pathogen Standard.
Become A Customer Today
Customers receive low prices, online ordering and order management, fast-delivery and the best service in the industry.
Get started today. Send an email to custserv@mconley.com or use our online Contact form.
We welcome the opportunity to be of service.