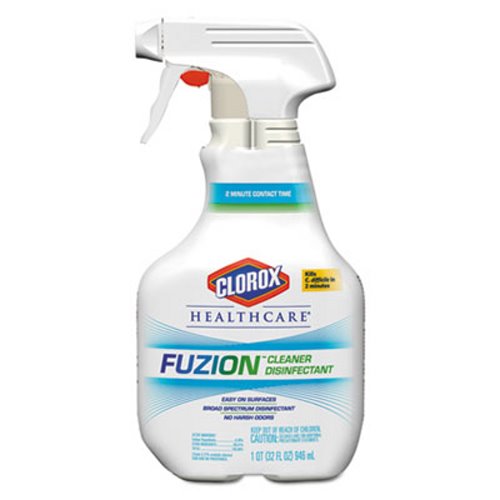 Specifications
Kills 36 microorganisms in 2 minutes or less
Even surface coverage for ease of use
Cover twice as much area with each spray
Less force needed to activate the trigger 60% larger average droplet size reduces misting
Clings to vertical surfaces with minimal dripping
9 per case
Clorox Healthcare® Fuzion™ Cleaner Disinfectant - 32fl oz
Item # CPP31478
Manufacturer: Clorox Professional Products
Manufacturer # 31478
A next-generation bleach product that kills C. difficile spores in 2 minutes, has broad surface compatibility for everyday use, and has a low odor that disappears within minutes.
Become A Customer Today
Customers receive low prices, online ordering and order management, fast-delivery and the best service in the industry.
Get started today. Send an email to custserv@mconley.com or use our online Contact form.
We welcome the opportunity to be of service.
Safety Data Sheet